Jenene Case Pease
Clinical Director
Clinical Associate Professor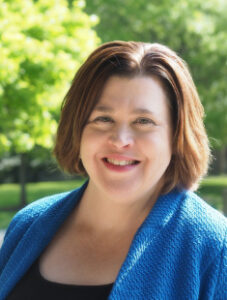 Ph.D., Florida State University
M.S., Mississippi College
B.S., Mississippi University for Women
Licensed Marriage and Family Therapist
American Association for Marriage and Family Therapy Approved Supervisor
Virginia Board of Counseling Approved Supervisor
About Jenene:
Extensive clinical and supervisory experience in community and university settings informs my approach to my administrative role as the Clinic Director of The Family Therapy Center of Virginia Tech, as well as my approach to research and teaching.  My current research focus is relationship education for low income and ethnic minority individuals and couples.  This aligns with my clinical interests of serving individuals, couples, and families presenting with adverse childhood experiences, substance use disorders, grief/loss, and related issues that occur during life transitions.  I am an American Association for Marriage and Family Therapy (AAMFT) Clinical Fellow and Approved Supervisor, a Virginia Board of Counseling Approved Supervisor, and a Qualified Supervisor in Florida for registered interns seeking licensure for marriage and family therapy or mental health counseling.  I maintain licensure as a Marriage and Family Therapist in Florida and Virginia, and I am also trained to facilitate The Prevention and Relationship Enhancement Program (PREP) relationship education curriculum.
Selected Publications:
Russon, J., Allen, K.A., Few-Demo, A., & Case Pease, J. (2022). Using critical family theorizing and intersectional feminist praxis to navigate reflexive conversations on race and power in academic settings. Journal of Family Theory & Review. http://doi.org/10.1111/jftr.12471
Morgan, A. A., Landers, A. L., Simpson, J. E., Russon, J. M., Case Pease, J., Dolbin-MacNab, M. L., Bland, K. N., & Jackson, J. B. (2021). The transition to teletherapy in marriage and family therapy training settings during COVID-19: What do the data tell us? Journal of Marital and Family Therapy, 47(2), 320-341. https://doi.org/10.1111/jmft.12502
Smithee, L. C., Krizova, K., Guest, J. D., & Case Pease, J. (2021). Theraplay as a family treatment for mother anxiety and child anxiety. International Journal of Play Therapy, 30(3), 206-218. https://doi.org/10.1037/pla0000153
Liu, X., Wheeler, N. J., Broda, M. D., Daire, A. P, Dominguez, V. N., Griffith, S. M., & Case Pease, J. (2020). Relationship satisfaction trajectories among low-income ethnic minority couples before and after a relationship education intervention. Journal of Social and Personal Relationships, 37(7), 2053-2077. https://doi.org/10.1177/0265407520916203
Carlson, R.G., Case Pease, J., Wheeler, N.J., Liu, X., McDonald, J., & Strawn, L. (2017). The characteristics of couples who attend family services counselor visits in relationship education. Marriage and Family Review, 53(1), 48-64. https://doi.org/10.1080/01494929.2016.1204407.