Your Role Awaits.  Claim It.  Make Virginia Tech Your Home.
Submit your application online by the due date of January 5th.  Students are admitted to the marriage and family therapy (MFT) doctoral program area once per year, with cohorts beginning the program each August.
Applicants should hold a master's degree or its equivalent in a mental health field.
All incoming MFT program area students must document their completion of the COAMFTE foundational curriculum.  This means that the academic prerequisites for the doctoral program include coursework in the following COAMFTE Foundational Curriculum Areas (FCA):
Foundations of Relational/Systemic Practice, Theories, and Models (FCA1; 6 Credit Hours)
Clinical Treatment with Individuals, Couples, and Families (FCA2; 6 Credit Hours)
Diverse, Multicultural, and/or Underserved Communities (FCA3; 3 Credit Hours)
Research and Evaluation (FCA4: 3 Credit Hours)
Professional Identity, Law, Ethics & Social Responsibility (FCA5; 3 Credit Hours)
Biopsychosocial Health & Development Across the Lifespan (FCA6; 3 Credit Hours)
Systemic/Relational Assessment & Mental Health Diagnosis and Treatment (FCA7; 3 Credits)
Contemporary Issues (FCA8; No Credit Requirement, but Document Training)
Community Intersections & Collaboration (FCA9; No Credit Requirement, but Document Training)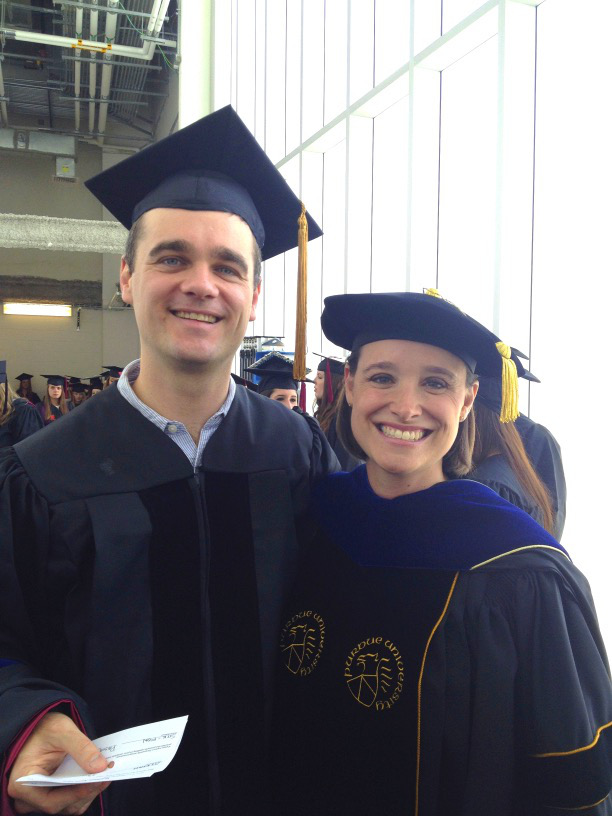 Please see the COAMFTE Accreditation Standards V12.5 for additional information about the FCAs.  Students who are accepted into the program but cannot document completion of the COAMFTE foundational curriculum may need to complete leveling coursework as part of their doctoral program.  Please note that leveling coursework may delay progress through the doctoral program.
Clinical Requirements
At the time of enrollment, applicants should have approximately 500 clinical contact hours with individuals, couples, and families, with approximately 40% (200) of those hours being relational.  The client hours should have been conducted under the supervision of a licensed marriage and family therapist, an American Association of Marriage and Family Therapy Approved Supervisor, or an equivalently qualified mental health professional.
International Applicants
International applicants are encouraged to apply.  International applicants should hold a master's degree or its equivalent in a mental health field, and have had coursework in the curricular areas listed above.  They should also have several hundred hours of experience delivering therapy to individuals, couples and families under the supervision of professionals trained in marriage and family therapy.
Application Process
To apply to the MFT doctoral program area, click here to complete the online application.  In the application, select "Human Development" as your major.  You will be able to select "Marriage and Family Therapy PhD Program" later in the online application.
The following materials will be required as part of your application:
Undergraduate and Graduate Transcripts
GRE Scores (Requirement has been waived by the Department of Human Development and Family Science)
Resume or Curriculum Vitae
Writing Sample:

Please submit one representative sample of your writing which may include a publication, a class paper, or a professional report.  Any work submitted should have been completed by you only; please don't include any group presentation or papers.

Personal Statement:

Submit a 3 to 5 page (double-spaced) statement describing your background, professional goals, and interest in the MFT doctoral program area.  Additional instructions for the personal statement are available within the online application.

Letters of Recommendation:

Three letters of recommendation are required.  Letters can be submitted by your references via the online application system.

Clinical Documentation:
Application Fee of $75:

Some applicants may be eligible for a waiver of the application fee.  For more information click here.
International applicants are required to submit TOEFL scores.  For admission, the Department of Human Development and Family Science, which houses the MFT program area, requires a minimum TOEFL  (IBT) score of 90 or an IELTS score of 6.5.  Additionally, TOEFL scores of 20 or greater are required for the Listening, Writing, Speaking, and Reading subsections.
For detailed instructions on how to complete the application, click here.  If you have questions about completing the application or run into any difficulties with the application system, please contact us.
Following a review of the applications in January, those applicants we believe are best suited to the program will be invited to campus for an in-person interview.  Interview Day is typically scheduled on a Monday in February.  The evening before Interview Day, the current students host an informal social gathering for all applicants.  Interview Day itself consists of a series of individual and group meetings with MFT core faculty, departmental faculty, and current students.  Breakfast and lunch are provided.  Invitations of admission are typically made within 48 hours of Interview Day.
Frequently Asked Questions
What type of student are you looking for?
admin_MFT_phd
2018-09-09T19:18:40+00:00
We are interested in students who value research and who are interested in developing into scholar-clinicians who demonstrate respect for diversity and inclusion and will advance the field of MFT through research, clinical supervision, teaching, practice, and community and professional engagement.  We encourage applications from a diverse pool of students, including international applicants.
Typically, we attract applicants from COAMFTE-accredited MFT master's programs and other mental health master's programs.  Our applicants tend to have high GPAs and above average GREs.  Over the last few years, our applicants' GPAs have averaged about 3.89 on a 4.0 scale; their GRE verbal scores averaged 153 and their GRE quantitative scores averaged 150.  It is possible to be accepted into the program, however, with GPAs or GRE scores above or slightly below these averages.